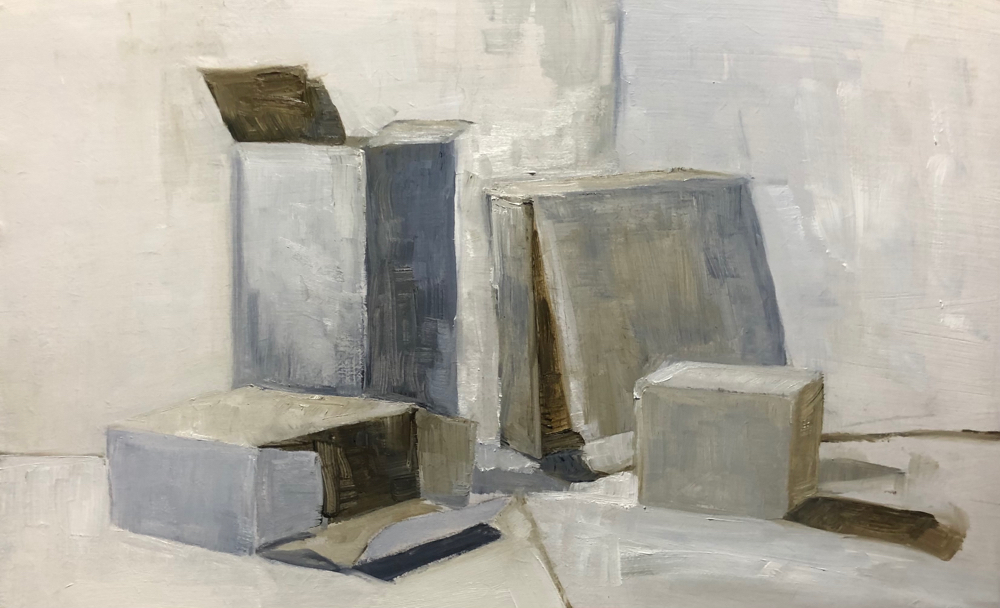 To force myself to keep painting and drawing I've signed up for a new intereactive course "color online" with one of my Wackers teachers Maarten Welbergen. Starting from a minimal colorpallet, we increase the number of colors or change the technique, while we move through the "History of Art". I am so excited and look forward to every monday evening. So many parallel with my study at the UVA. It is kind of all coming together.
The first lesson we started with only 3 colours raw umber, paynes gray and white. In this work "lockdown boxes", a reference the amount of boxes we gather because all or online packages and besides the lockdown, makes us also feel living in a box.
This work is inspired by the 'Natura Morta' from Morandi, who needed no government mandate to go in lockdown, as he rarely left his hometown Bologna. The majority of his work depicts vessels and boxes in a limited pallet.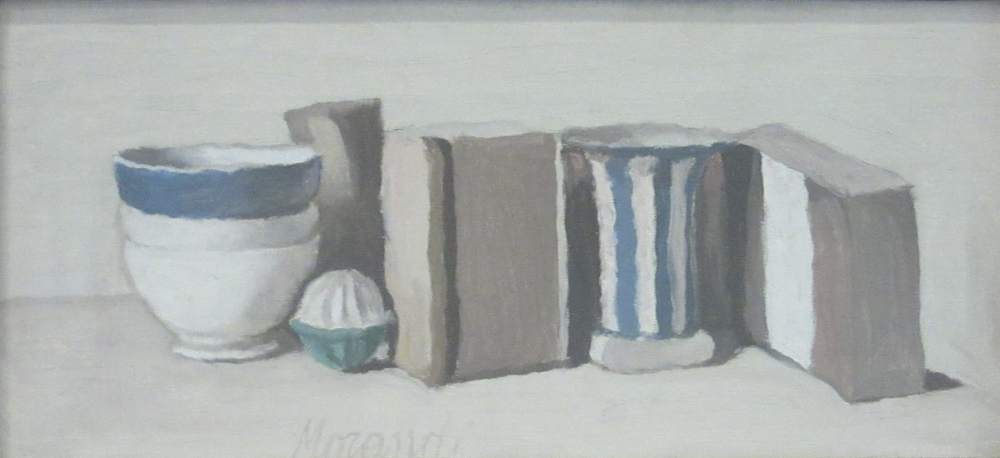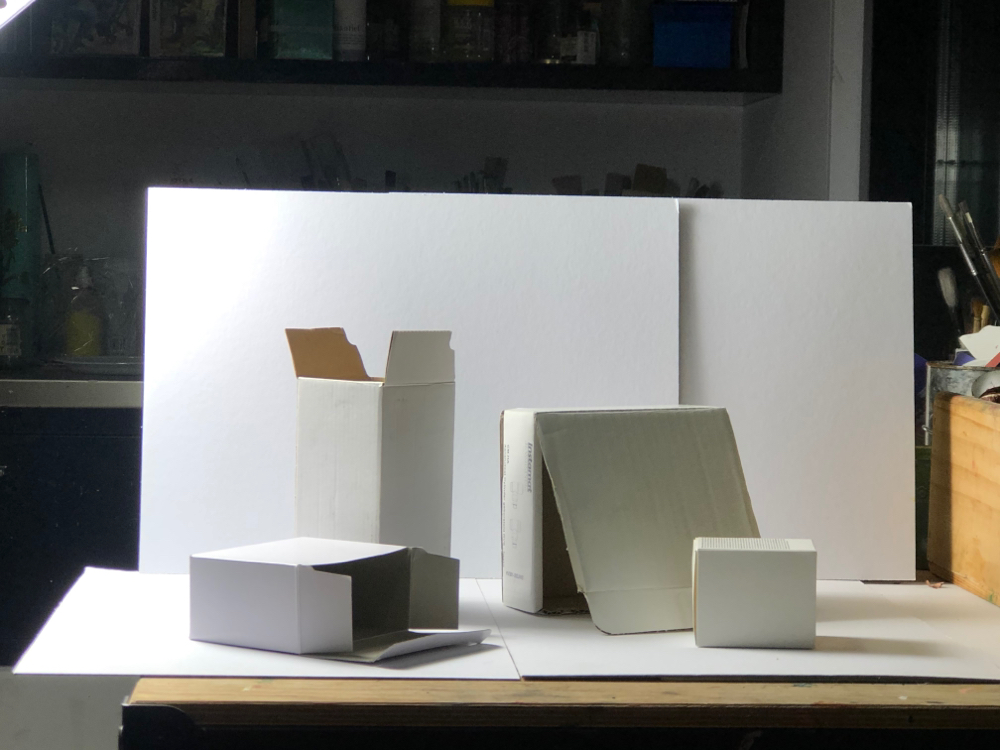 NEW COURSE COLOR ONLINE, 1st lesson